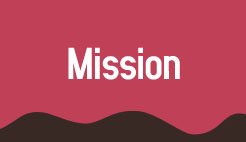 "Your people will REBUILD the ancient ruins and will RAISE UP the age old foundations; you will be called REPAIRER of Broken Walls, RESTORER of streets with Dwellings" (Isaiah 58:12)



1) REBUILD lives ruined by destructive behaviors, and address sins committed by and upon individuals.
• Introduce people to the love of God in Christ Jesus
• Deal with unforgiveness issues and offenses
• Deal with generational curses and break any strongholds in people's lives
• Deliverance ministry from oppressive spirits, and demonic influence
• Healing prayer ministry, where Holy Spirit closes and heals wounds from the past

2) RAISE UP new foundations: through solid teaching we help people to "conform no longer to the patterns of this world, and be transformed by the renewing of their mind."
• Systematic discipleship which involves laying a new foundation, built upon Jesus Christ and His truth as found in His written word
• The power of the cross – the finished work of Christ
• Who I am in Christ – dead to sin, alive in Him
• How to resist the devil and stand firm in our healing and deliverance
• The role of the church in a believer's life
• Spiritual disciplines – Intimacy with God – life in the Spirit


3) REPAIR broken walls: Walls provide safety and protection
• We teach people how to repair and maintain healthy relationships
• We teach biblical financial stewardship – how to manage money and use it for the King's glory
• We equip people to walk in physical and emotional health and how to administer healing to others
• We teach basic life skills (time management, servant-leadership, responsibility)


4) RESTORE Streets with Dwellings: "Freely we receive, freely we give" (Matt.10:8)
• We want to equip people to disciple others as they have been discipled (2Tim. 2:2)
• We believe that a person should minister to others out of the ministry each has received, so we equip people to serve in healing and deliverance ministry.
• We teach people to witness through word and deed, in the power of Holy Spirit, fulfilling the commands of scripture to preach the gospel with signs following, laying hands on the sick, casting out demons, teaching others to obey the commands of Jesus. (Matt 28:18-20; Mark16:16-20)
• Equipping the body of Christ in market place ministry, in communities, to transform their city with the gospel of Christ