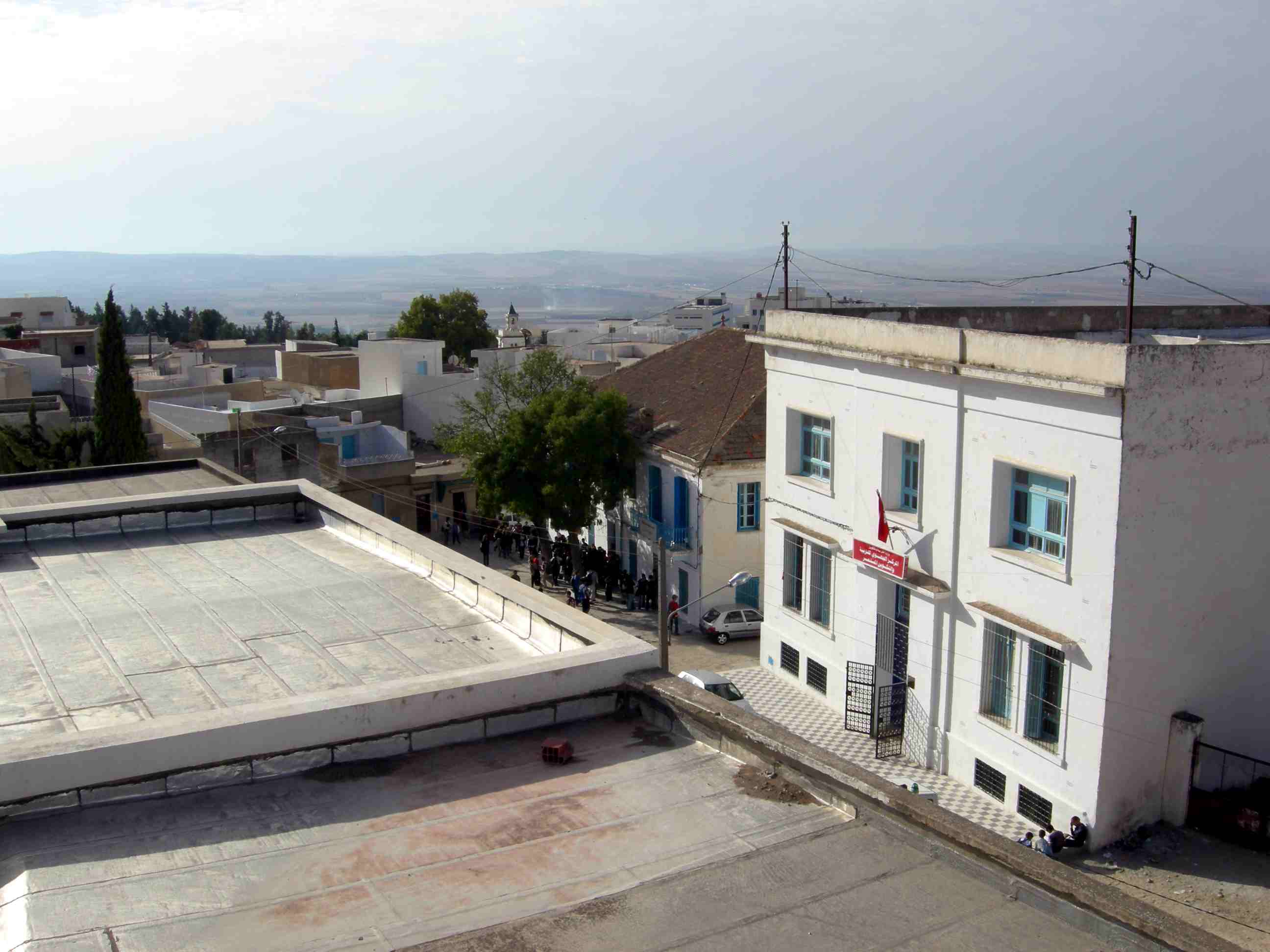 Whatever I tell you in the dark, speak in the light;
and what you hear in the ear, preach on the housetops. (Mt 10:27)
It is difficult to find the words these days to describe the joy, the hope, the expectation, the love that is in my heart for God and people. I could attribute this to the promise of spring coming. The days are getting longer and warmer and there is an expectation of new growth and new life that is coming to the earth. I could attribute it to all the testimonies I have been hearing of God's goodness, love and faithfulness. There have been so many answers to prayer. Persevering prayer prayed with thanksgiving. I have been reminded over and over these days of God's faithfulness to accomplish what He has promised to accomplish, in and through His Church. I have witnessed miracles! Daily miracles! What? You ask. Well I guess it depends on your definition of a miracle. I have been reminded that God is a Father who is loving and also, God, Elohim, whom we need to fear! It is overwhelming to think that I have a heavenly Father that I can run to, sit on His lap and hear what He has to say. A Father whom I can talk with and He will bow down His ear to me. I have been reminded over and over that God is the same yesterday, today and forever! All of these things and more, are reasons to have joy, hope, expectation and love.
However, the real reason I have joy, hope, expectation and love is because of Jesus. He first loved me! He died on the cross to take away my sins so that I can now declare that I have victory over sin. It was His good and pleasing will to choose me before the foundation of the world. He adopted me so that I can declare with confidence that I am a daughter of the King! He has healed all of my diseases and set me free from all the works of the devil. He has fulfilled His promise to protect and preserve me. He has helped me to put my faith and trust in Him alone so that I can declare that no disease will come near me and I can walk in the divine health that is mine. I can declare with confidence that by His stripes I am healed.
Jesus has given me joy and has taught me that His joy doesn't come from circumstances but from Him and is the fruit of Holy Spirit within me. As a result I can live my life in the truth that the joy of the Lord IS my strength! There are times when I really do rejoice with inexpressible joy! I often feel like my heart is going to burst!
My hope is in Jesus alone, and hope in Him does not disappoint. Without Jesus there is no hope. In the past I have put my faith, hope and trust in other things and it only led to death. Jesus is life!
I am living these days in expectation of seeing the greater works that Jesus promised to those who believe in Him.
"Most assuredly, I say to you, he who believes in Me, the works that I do he will do also; and greater works than these he will do, because I go to My Father." (Jn 14:12)
God is faithful to His promises. He answers prayer. He will bring to pass everything He has spoken. He will accomplish every one of His purposes.
He has put His Holy Spirit in me. The Spirit of truth, wisdom and revelation. The One who teaches, guides, comforts, encourages, convicts and corrects me. He has put His love into my heart by His Holy Spirit who He has given to me so that I can love Him, others, and myself, and have life! I can use the freedom given to me by Jesus to serve others in love.
I love Jesus because He first loved me! I love Him because of who He is and what He has already done for me. Holy Spirit has helped me to take what Jesus has already given me and walk in it. In other words, live my life like I believe that the cross is enough. That Jesus is enough!
Like Paul declared in Phil 3:12-14,
I don't mean to say that I have already achieved these things or that I have already reached perfection. But I press on to possess that perfection for which Christ Jesus first possessed me. No, dear brothers and sisters, I have not achieved it, but I focus on this one thing: Forgetting the past and looking forward to what lies ahead, I press on to reach the end of the race and receive the heavenly prize for which God, through Christ Jesus, is calling us.
In being reminded of all these things and reflecting on them, I have an overwhelming desire to praise God and tell others about Him. The following are the scriptures that the Lord put on my heart as I was writing this blog.
Read about the promise of our heavenly inheritance for the children of God in 1 Peter 1:3-9
...whom having not seen you love, believing, you rejoice with joy inexpressible and full of glory. (1 Peter 1:8 NKJV)
This hope we have as an anchor of the soul, both sure and steadfast, and which enters the Presence behind the veil. (Heb 6:19 NKJV)
Now hope does not disappoint, because the love of God has been poured out in our hearts by the Holy Spirit who was given to us. (Ro 5:5 NKJV)
There is a way that seems right to a man, But its end is the way of death. (Pro 14:12 NKJV)
The thief does not come except to steal, and to kill, and to destroy. I have come that they may have life, and that they may have it more abundantly. (Jn 10:10 NKJV)
Jesus said to him, "I am the way, the truth, and the life. No one comes to the Father except through Me. (Jn 14:6 NKJV)
Jesus Christ is the same yesterday, today, and forever. (Heb 13:8 NKJV)
Read Rom 6 and you will discover that, in Christ, we have victory over sin!
...just as He chose us in Him before the foundation of the world, that we should be holy and without blame before Him in love, having predestined us to adoption as sons by Jesus Christ to Himself, according to the good pleasure of His will, (Eph 1:4-5 NKJV)
Who forgives all your iniquities, Who heals all your diseases, (Ps 103:3 NKJV)
He who sins is of the devil, for the devil has sinned from the beginning. For this purpose the Son of God was manifested, that He might destroy the works of the devil. (1 Jn 3:8 NKJV)
For all the promises of God in Him are Yes, and in Him Amen, to the glory of God through us. (2 Co 1:20 NKJV)
Now this is the confidence that we have in Him, that if we ask anything according to His will, He hears us. And if we know that He hears us, whatever we ask, we know that we have the petitions that we have asked of Him. (1 Jn 5:14-15 NKJV)
Calling a bird of prey from the east, The man who executes My counsel, from a far country.
Indeed I have spoken it; I will also bring it to pass. I have purposed it; I will also do it. (Isa 43:11 NKJV)
And I will pray the Father, and He will give you another Helper, that He may abide with you forever—the Spirit of truth, whom the world cannot receive, because it neither sees Him nor knows Him; but you know Him, for He dwells with you and will be in you. (Jn 14:16-17)
Read Ps 91. There are amazing promises of protection from disease and divine health for us who put our trust in the Lord!
...who Himself bore our sins in His own body on the tree, that we, having died to sins, might live for righteousness—by whose stripes you were healed. (1 Peter 2:24)
So he answered and said, " 'You shall love the Lord your God with all your heart, with all your soul, with all your strength, and with all your mind,' and 'your neighbor as yourself.' " And He said to him, "You have answered rightly; do this and you will live." (Lk 10:27-28 NKJV)
For you have been called to live in freedom, my brothers and sisters. But don't use your freedom to satisfy your sinful nature. Instead, use your freedom to serve one another in love. (Gal 5:13 NLT)
I pray that as you read this blog and reflect on these scriptures that you too will be compelled to praise the Lord and tell others about Him.
Be blessed and encouraged!